Our Mercy Ministry provides assistance to over 50,000 people each year. It is through the Annual Gala Evening and Golf Classic that the funding is made available for the many, many programs and services. Please get involved by supporting these great events. If you can't attend, please consider making a donation. If you are financially blessed or own a business, please consider becoming a sponsor. Last year these two events raised $250,000 through sponsorships and donations.
Our goal for 2019 is $300,000.
Save the date
Have you heard? The Gala and Golf events are coming. . .
and it's All That Jazz!
Friday, October 11, 6:00 pm, St. Andrew Discipleship Center
Make sure to bring your friends to sit at your table! The venue this year is close to home; right inside our beautiful new St. Andrew Discipleship Center on POP's campus. The new state-of-the-art kitchen will be used by the chefs from the Norris Center who will create a delicious sit-down dinner, in the venue, transformed to look and taste like heaven on earth! The ever-popular silent auction will tempt you with an expected 200+ items from which to choose, and you don't want to miss the live auction, which always offers the unexpected! You never know who's going to drop by! The Gala is an evening for cocktail dress/business attire.
For more information, contact our co-chairs:
Jan & Tony Pickett 713-303-1854, pickjanice@yahoo.com
Paula & Pat Reed 281-642-4420, preed@pophouston.org
SUPPORT OUR GALA RAFFLE
$10/1 ticket or $25/3 tickets
1st Place Winner – New Orleans Jazz Excursion Trip

2nd Place Winner – 65" 4K Ultra HDTV

3rd Place Winner – Dinner at Brennan's of Houston
Contact Elaine at (281) 989-3912 or Mark (832) 567-0506 for tickets!
VOLUNTEER FOR THE SILENT AND LIVE AUCTIONS
We are looking for a few more talented volunteers to help find "cool" donations for this year's silent and live auctions. Do you like helping people in need? Do you like convincing others to donate a little to help families in need? This is your opportunity to shine! Give Susan Gallagher, in the Mercy Ministry, a call at 281-571-4136. We need fresh ideas and interesting items in the Gala to make this event the BEST ONE EVER! Join the fun - it's a blast working for God!
DONATE ITEMS FOR THE SILENT AND LIVE AUCTIONS
Donate extra-large items for the silent auction (electronics, televisions, Kitchen Aid blender, vacuums)
Purchase items on our registry at:
Donate gift cards (Amazon, Target, Bed Bath & Beyond, Home Depot, Lowe's, Walmart, any restaurant, any nail salon)

Make a cash donation or purchase AMEX OR VISA gift cards

Trips/excursions:

Do you have a vacation home that you will be willing to donate to the gala this year? We are looking for lake homes, ranch homes, fishing homes, beach homes and timeshares. Please contact Paula Reed at preed@pophouston.org. Items and tax-deductible donations may be dropped off at the Parish Office, or at the Gala table on any Fellowship Sunday (August 18, and September 15).
SILENT AUCTION WISH LIST ITEMS
Children
Legos
Barbies
American Girl
Minecraft
Pokemon
Avengers
Spiderman
Arts & Crafts
Sports Items
A&M
UT
UH
LSU
Baylor
Texas Tech
Texans
Astros
Dynamo/Dash
Rockets
Game Tickets
Spirit Items
Holidays
Christmas
Halloween
Thanksgiving
Mardi Gras
New Year's
Easter
St. Patrick's Day
Valentine's Day
Patriotic Holidays
Home
Pioneer Woman
Cook Books
Kitchen Items
Kitchen Aid Mixer
Air Fryer
Instant Pot
Bar Supplies
Gift Certificates
Restaurants
Hotels
Theaters
Hair Salons
Nail Salons
Spas
Painting Places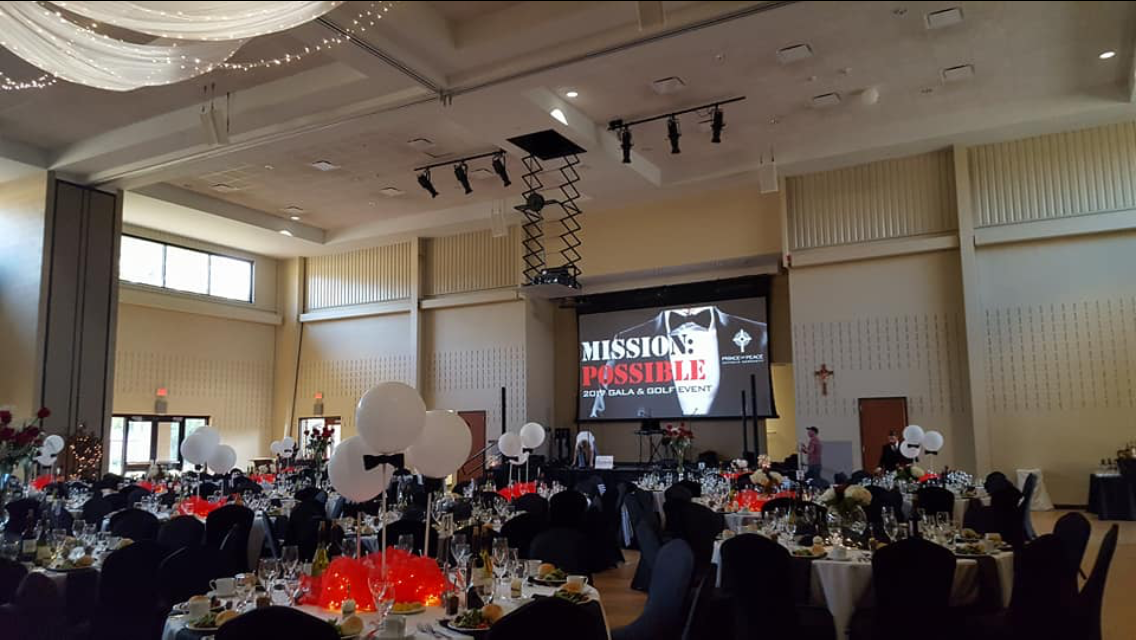 Save the date
Have you heard? The Gala and Golf events are coming. . .
and it's All That Jazz!
Friday, October 18, High Meadow Golf Club
Golfers, Ready to Immerse Yourself in the Action?
Golf fans should save some strokes for the Golf Classic, to be held at 7:00 am. Price is $150 per person/$600 per team and includes golf, cart, range balls, breakfast, late lunch, and a special gift.
For more information contact our chairman: Jim McBane, 281- 451-6911, mcbanej@msn.com